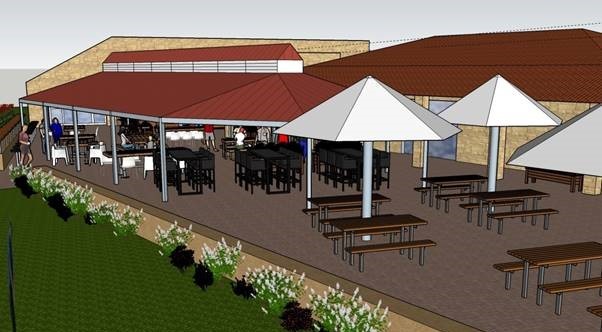 Our new entertaining area is coming!
Posted on August 8, 2018
August will see construction begin on our brand new alfresco entertainment area! This means there may be some disruptions to the presentation and availability of our current seating options.  The new area will provide a permanent and more resilient undercover option for guests enjoying the alfresco area to relax, grab a bite to eat or enjoy some refreshments.
It will also provide our customers with a place to shelter from the (relentless) rain we have experienced in recent weeks, and in our warmer months provide a fantastic shaded area in which to relax and enjoy the ambience of Collier Park Golf!
We apologise in advance for any inconvenience and look forward to seeing you all utilising the new alfresco area!