//= $featured_image = get_post_thumbnail_id() ? wp_get_attachment_image( get_post_thumbnail_id(), 'full-size', false ) : '' ?>
Inside the life of a golf course superintendent
Posted on June 8, 2022
Golf courses are known for their beautiful landscapes and picturesque scenery. No matter how well (or poorly) you might be playing, you can always appreciate the beautiful surroundings on a golf course.
This no coincidence. The pristine condition golf courses are kept in is the direct result of the people behind the scenes who go often go unnoticed and unappreciated…until now.
During the week we sat down with Collier Park Golf Course's very own superintendent — Peter Beach — to take us through an average day on the course, why he enjoys his role and how Collier Park is committed to maintaining sustainability across the board.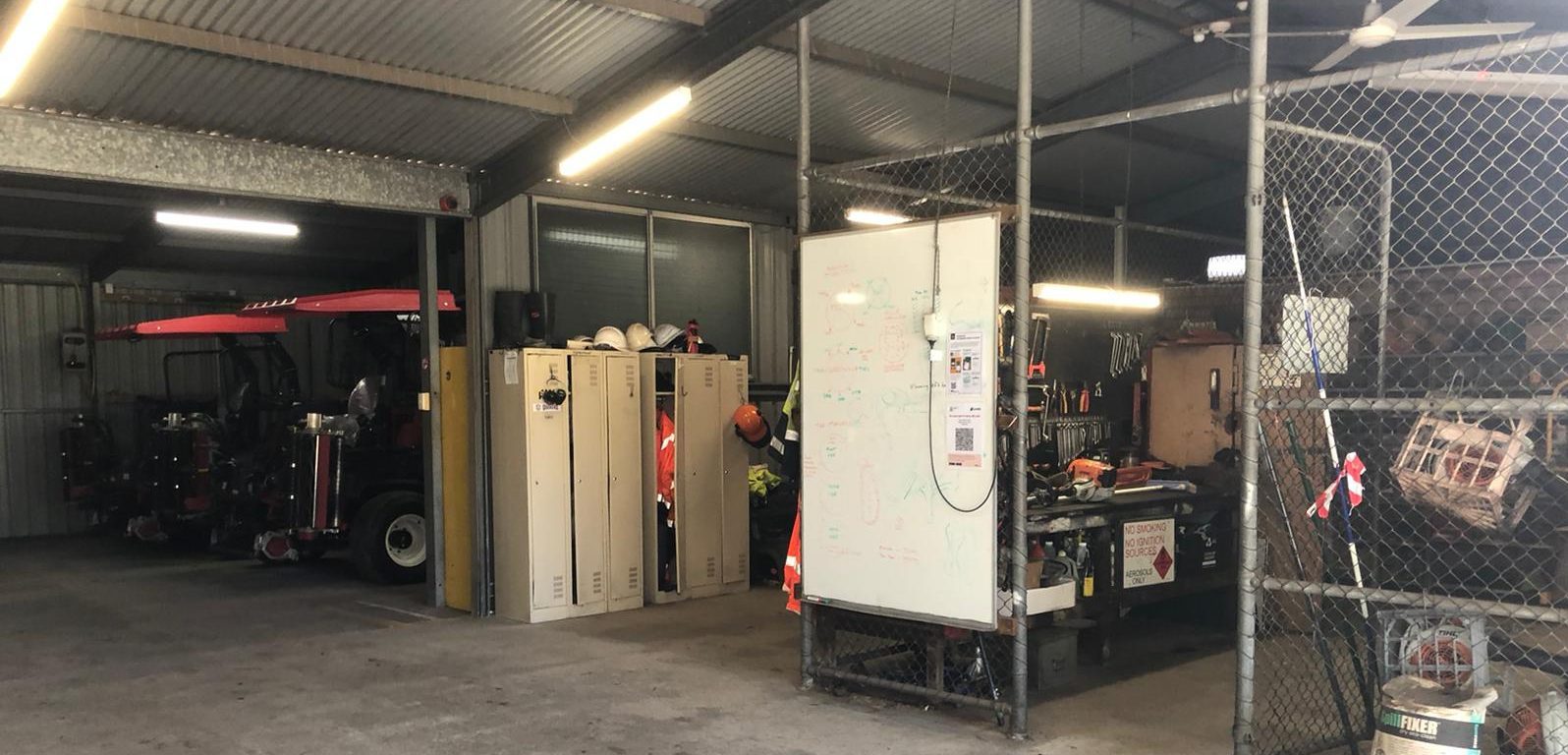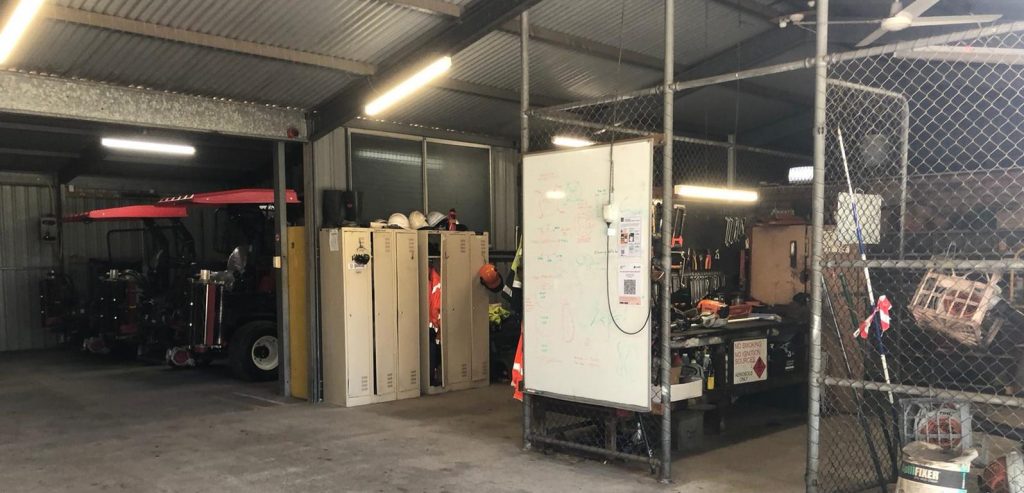 Tell us a bit about yourself and your role:
PB: My name is Peter Beach and I am the superintendent at Collier Park. I have been working here for nearly nine years now and I deal with the management and operations of the golf course.
What does a typical day in the life of a golf course superintendent look like?
PB: The best part of my job is that every day is a bit different. On certain days you can have all the planning that you want but you have to be reactive at times as well.
A prime example of this is last week we had huge amounts of rain coming down on the property and then on the Monday night we got strong westerly winds coming off the coast as well. Tuesday morning many golfers wouldn't see it, but it was a mess out here, so we lost about two days there doing storm cleaning.
But on regular basis I am here quite early in the mornings between 4:30-5:00am. I've got a great leadership team, and we typically set up the guys in the morning to do our basic program like greens, bunkers maintenance and other mowing and spraying.
Every day is kind of different and it does have some challenging days. But most of the days are quite busy, so it usually flies by to tell you the truth.
What time do you get out of here on a normal day?
PB: We normally finish around 1:30 – 2pm but sometimes I might come back in the evenings for little jobs like irrigation setup.
Do you live in the area or close by?
PB: I live in Murdoch so not too far, about a 10-15 minute drive.
What did you do before working here at Collier Park?
PB: I use to work at Burswood Golf Course as the assistant superintendent. Unfortunately, the Burswood course was demolished and the new stadium was built. I worked there for about four years as the second-in-command and it was a really good four years. It was good location and we had a great facility, plus our team had a really good work ethic. This is something I am trying to implement here at Collier Park as well.
Before that I've worked at a few of the private clubs. I did my apprenticeship with Melville Glades Golf Club and then I worked at Gosnells Golf Club, so I was just trying to work my way up from different roles into a leadership position.
Outside of your role, what does life look like for you?
PB: I'm married with two young kids and I have been with my partner since we were in our teenage years. She's kind of seen me from an apprentice to this position. My two kids are four and nine; one is in Kindergarten and the other is in Primary School, so they definitely keep me busy.
I love my gardening at home and I have tried to set up soft of a permaculture/food forest there. I'm big on trying to grow as much fresh produce at home as we can. Most evenings we're out there harvesting everything from turnips to broccolis to sweet peas.
I love my outdoor activities like hiking, bushwalking and pretty much anything that's outdoors. I have to obviously do a bit of housework and I try to do a lot of the maintenance at home myself as well. I'm big on learning new skills.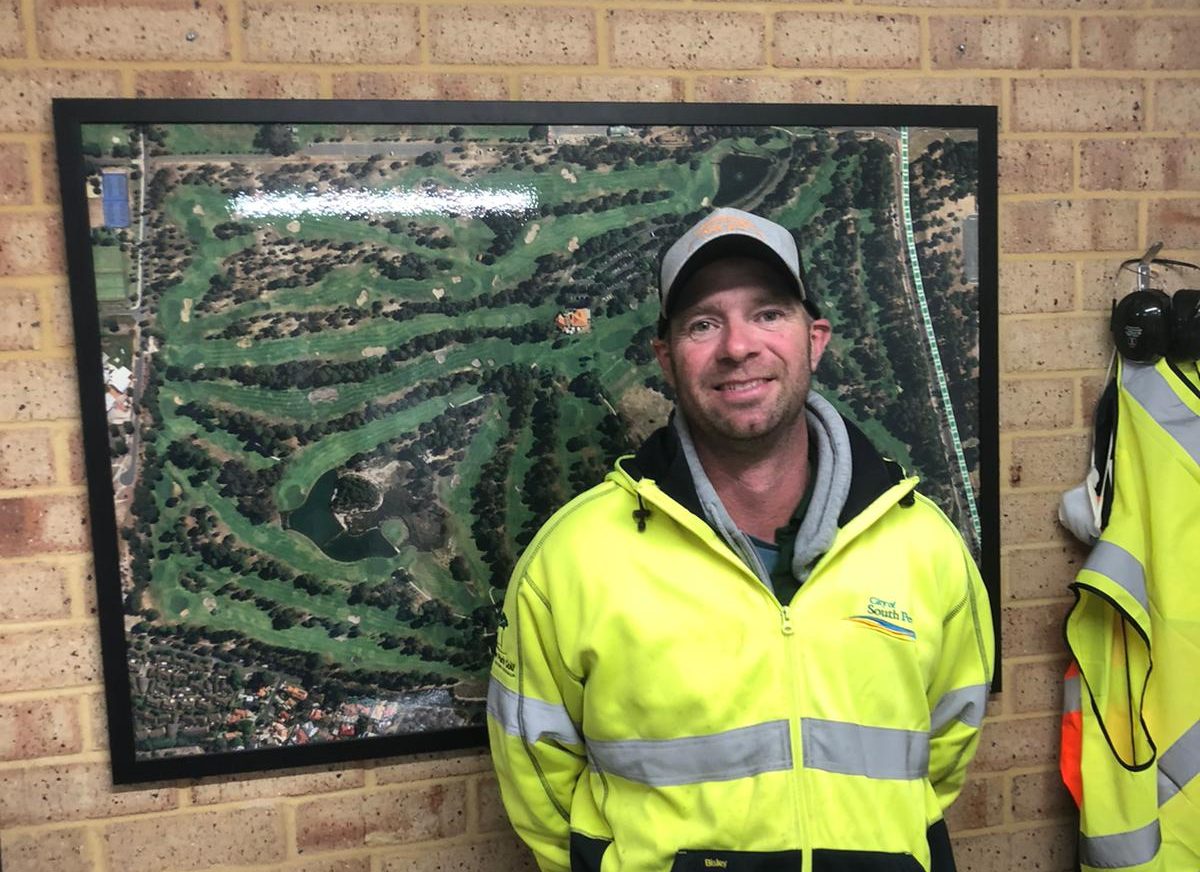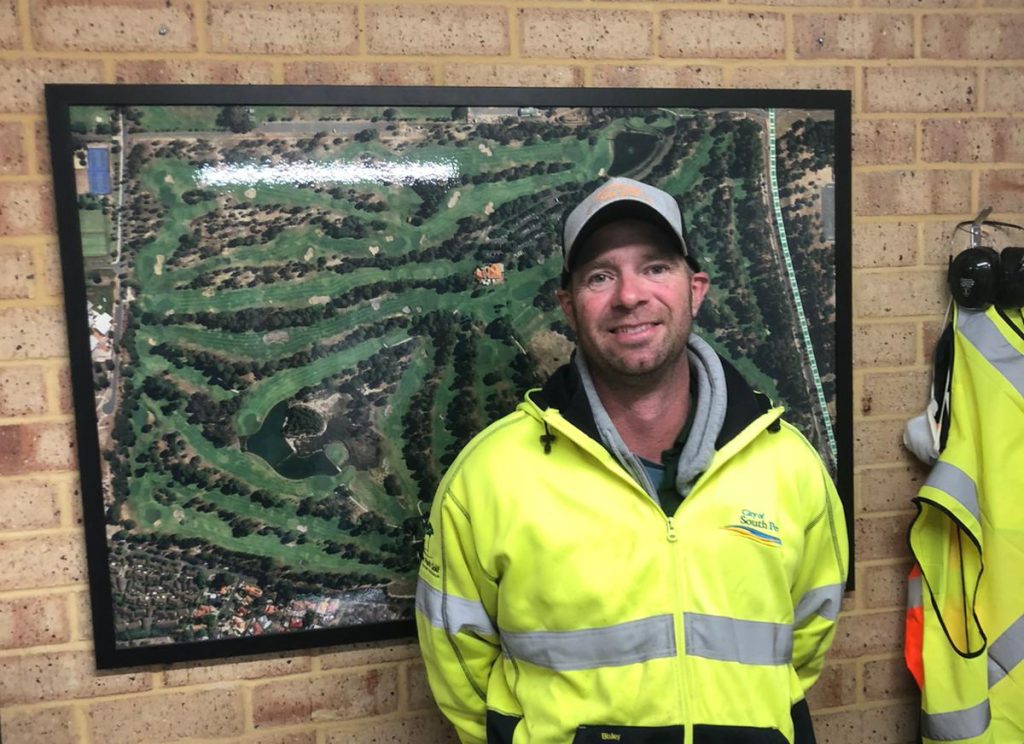 ---
This interview was set up to coincide with World Environment Day, as the team at Collier Park Golf Course are passionate about playing our part in creating a sustainable environment. Peter and his amazing team are the cornerstone for our sustainability practices and we spoke to him about what methods of actions are being implemented on our course.
Here at Collier Park we have a commitment to sustainability; how do you think we are doing in keeping up with that commitment?
I've been here a little while now and the first few years was getting the course up to a certain standard. But now it's trying to maintain that standard and continue to improve our sustainability measures.
We keep it simple, but we still have a high level of conditioning out there. We've got an excellent irrigation process where I have an injection system that allows me to reduce water usage due to not having to use a boom spray mechanism. Our irrigation systems runs throughout the night with a focus on trying to build the beneficial bacteria that's in our existing soil. That helps reduce a lot of fertiliser application and it also reduces our fungicide and insecticide use.
We build as much of a natural ecosystem out there as possible and we're constantly trying to expand our natural areas. That is a big part of what I have been doing since I have been here.
A lot of the areas are now blocked off to keep golf carts out and we're trying to create more of a wildlife corridor. We've got everything from cockatoos and rainbow bee-eaters to even bats and turtles. I think having that natural biodiversity provides a lot of benefits and it kind of helps us long term in management of a simple program. It also lowers our irrigation and power usage since pumps can use up a lot of power.
We have a whole environmental program that we work towards and we will continue to do what we can to push our sustainability forward.
You and your team have planted over four and half thousand plants to complete the landscape around our mini-golf course a couple weeks ago. What did the project consist of and what is its effects on the ecosystem?
PB: This project has filled up that spot in the facility beautifully and it really has been the focus when people drive in. There's been a lot of good feedback and I am super excited to see what the future of that area will look like once these plants mature.
The variety in there, especially in the springtime, it's going to be a beautiful botanical area. So I'm looking forward to how that's going to progress. With the water system, including the creek and the water feature, that will bring in beneficial insects which keep all of those nasty bugs away. Everything from different species of dragon fly to water birds and frogs as well!
---
So next time you see Peter or his amazing crew, make sure you stop to give them a shout out for the continuous hard work that they put in each day to keep our course in pristine condition throughout the year!