Good Bad Golf - the home of next level Golf gear
Posted on November 13, 2023
Good Bad Golf – how a 15-year-old local, Finn, has built the home of next level Golf gear.
Say hello to Finn here, a 15-year-old lad living in Perth who has launched

a

new Golf gear brand – Good Bad Golf. 
Born in Adelaide and moving out West when he was 9, Finn always wanted to start his own business and has had an entrepreneurial spirit from an early age. Along with his dad Keith, they toyed with different business ideas, like dropshipping and various e-commerce brands, until they landed on the idea of starting a business within the game they both love – Golf.
From there, Good Bad Golf was born! 
Visit Website
Established earlier this year, Good Bad Golf has taken the Perth market by storm with their range of Golfing goodies designed to embody the randomness of Golf at all levels of play. As stated on their website, "Good Bad Golf apparel and accessories are designed to be fun, because some days you need something to lighten the mood and get you through. Wear it on or off the course all year round, we can't guarantee you'll play good, but you will look good doing it".  
And at Collier Park, we're now stocking these quality items at affordable prices, given that is the goal of Good Bad Golf. Just look at some of the awesome things that are on offer: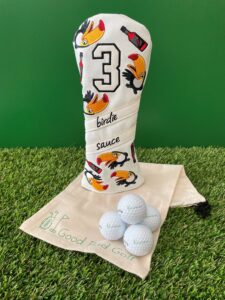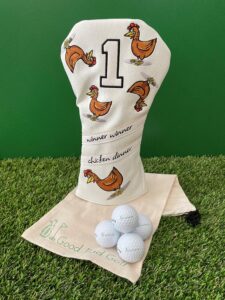 The business is separated into two parts. Keith takes care of all the logistics. And Finn takes care of the creative designs and the website, where their full list of stock is available. It's a real father-son team, committed to doing things differently.  
With the two of them dedicated to providing apparel that people are excited to wear and accessories that Golfers are keen to show off, the sky is the limit for Good Bad Golf.  
At Collier Park Golf, we're happy to support Finn in his efforts and are now stocking a lot of their range. And we have to say, it has been FLYING out the door – because why wouldn't it? Next time you're here for a round or to hit the range, why not treat yourself with some new gear that no one else in your Golfing group has (at least for now).  
The added bonus is that you'll be supporting a local 15-year-old with a dream, who deserves all the good that is coming to him.  
Congratulations on your efforts, Finn! We're glad to play a small part in what promises to be an incredible future.