//= $featured_image = get_post_thumbnail_id() ? wp_get_attachment_image( get_post_thumbnail_id(), 'full-size', false ) : '' ?>
Collier Park's Inaugural League Wraps Up - Winning Team Revealed!
Posted on March 29, 2022
Collier Park's inaugural Mini Golf League wraps up and the first ever winning team revealed!
Over the last six weeks, nine teams have battled it out on City of South Perth's stunning Mini Golf course at Collier Park.
Playing all 18 holes with a different format each week, the tournament welcomed family members, colleagues, students, and mates to form the teams of four vying for the main prize – to be the first on the Collier Park Mini Golf League perpetual trophy!
The leader board was hotly contested for the first few weeks, before one team took a clear lead.
Ultimately, their putting prowess couldn't be matched, and although they placed 4th on the final round, Team "Any Hole's a Goal" topped the ladder and the well-earned honour on the final night, Monday 28th March.
All teams were treated to dinner and drinks at the onsite Collier Café, on one hand building strong camaraderie between the now expert putters, and on the other, some fun competitive spirit as motivations gear up for the Spring 2022 round. After all, there is now a title to defend!
If you think your putting skills are up to the task, register your interest now in the Spring Tournament at www.collierparkgolf.com.au/mini-golf-league and be the first in the know once league registrations are released.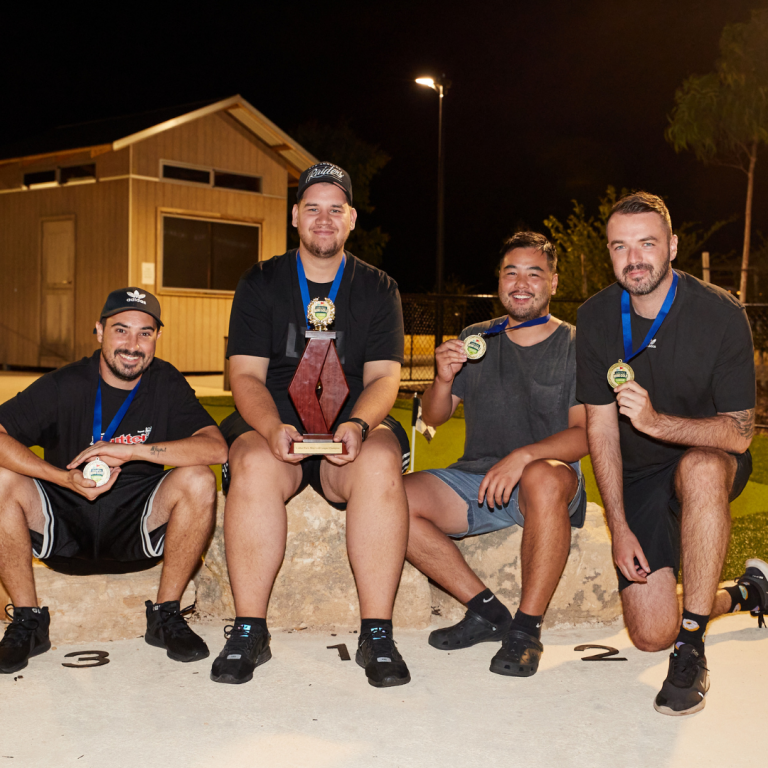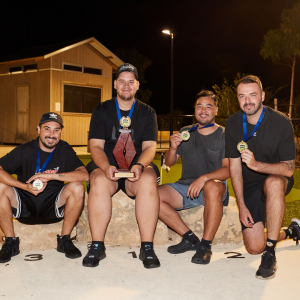 Photo: Congratulations to "Any Hole's a Goal" players: Luke Reilly, Allister Lyons, Ken Leong and Sav Ferraro for being crowned the first ever winning Mini Golf League Team.