Chase the Ace is Back!
Posted on October 5, 2023
Will you get the hole in one and win the jackpot? (Starts at $135)
Current pot you're shooting for on 1/12/23: $135
UPDATE: Chase the Ace was won on 24/11/23 at a total of $791. We are restarting the competition from Friday 1st of December at a new jackpot of $135! Come on down and give it a try. 
Starting November 2023, we're back with our extremely popular
Golfing Chase the Ace competition!
Here's how it works:
You pay $5 for entry at our pro-shop or cafe
Your name is put in a raffle to see if you get the chance to try and Chase the Ace
If your name is called, you get 3x balls to hit a hole in one from 70 metres out
If you miss, your $5 is added to the pot. And that number keeps on growing until someone finally wins!
BUT… if you get it in: you win 90% of the pot – with the remaining 10% going to a charity that is very special in the Golfing community (see more info below).
That means if the pot gets to $1,000 – you'll get $900 and the rest will go to charity.
If it gets to $10,000 – you'll get $9,000 and the rest will go to charity.
(and so on).
So, who knows! If no one gets it in after a few weeks or so, imagine how big the pot could grow!
(and imagine how much you could win by putting your Golf skills to the test).
Here's a taste of what it looked like from last Summer:
Here are the details for each week:
3x balls for only $5 – both card and cash – your name will go into the raffle and we'll draw names on who gets to take 3x shots
Your name will go into a raffle, with a different prize each week – so even if you don't win the money in the pot, you can still win the prize from that weeks raffle
There'll be a free middy of beer, soft drink, or glass of wine for nearest to the pin each week – stick around after your shot because that could be you!
10% of jackpot going to charity, 90% going to you if you sink a hole in one!
Starting Friday 10th November – every Friday night from 5:30pm-6:30pm
PGA pros not allowed
See you every Friday night for your chance to chase the ace!
Information about the charity we're raising funds for: #DoingItForJarrod
We are proud to partner with an organisation named Challenge, who are dedicated to providing practical support to children and families living with cancer and beyond. They are continuing the vision of Jarrod Lyle, who was an ambassador for the organisation until he sadly passed away from cancer in August 2018.
As a successful professional Australian Golfer and more importantly, an incredible man, the Doing it For Jarrod campaign is a yearly fundraising campaign dedicated to continuing his legacy of helping families in need.
We are very honoured to dedicated 10% of this event to this charity and look forward to bringing more awareness to this important organisation.
P.S. Here were the results from last Summer..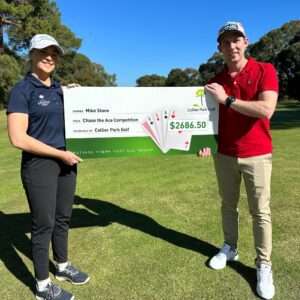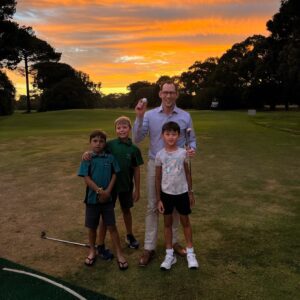 On Friday 24th March, Mike Stone won our first Chase the Ace event!
With the pot rising to a HUGE $2,915, Mike stepped up and knocked in the hole in one to take 90% of the winnings.
Here's how the numbers looked:
Total pot = $2,915
Mike's winnings (90%) = $2,623.50
with the remaining 10% going to Activate Mental Health = $291.50
So, could you be the lucky winner this Summer? There's only one way to find out.
Come on down each Friday and give it a go. We'll keep on running it until the jackpot goes off!
(And we'll continue it for as long as we can through Summer, until the light isn't on our side anymore).