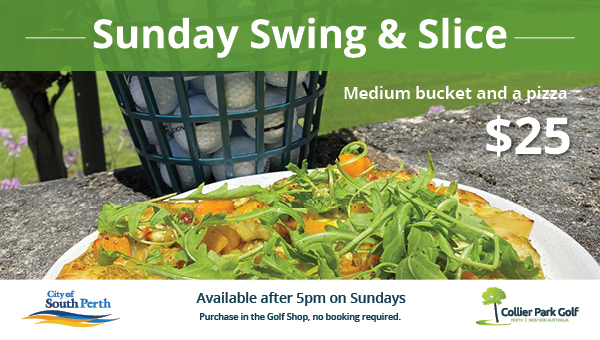 Sunday Swing & Slice
Posted on February 19, 2021
What better way to spend a Sunday than having a swing on the driving range with a medium bucket of balls, and a pizza in our Collier Cafe.  All for just $25!
Available Sundays only, after 5.00pm.
Don't forget that our driving range is now open at night, 7 days, until 8.00pm.
The Swing & Slice deal can be purchased at our Golf Shop.