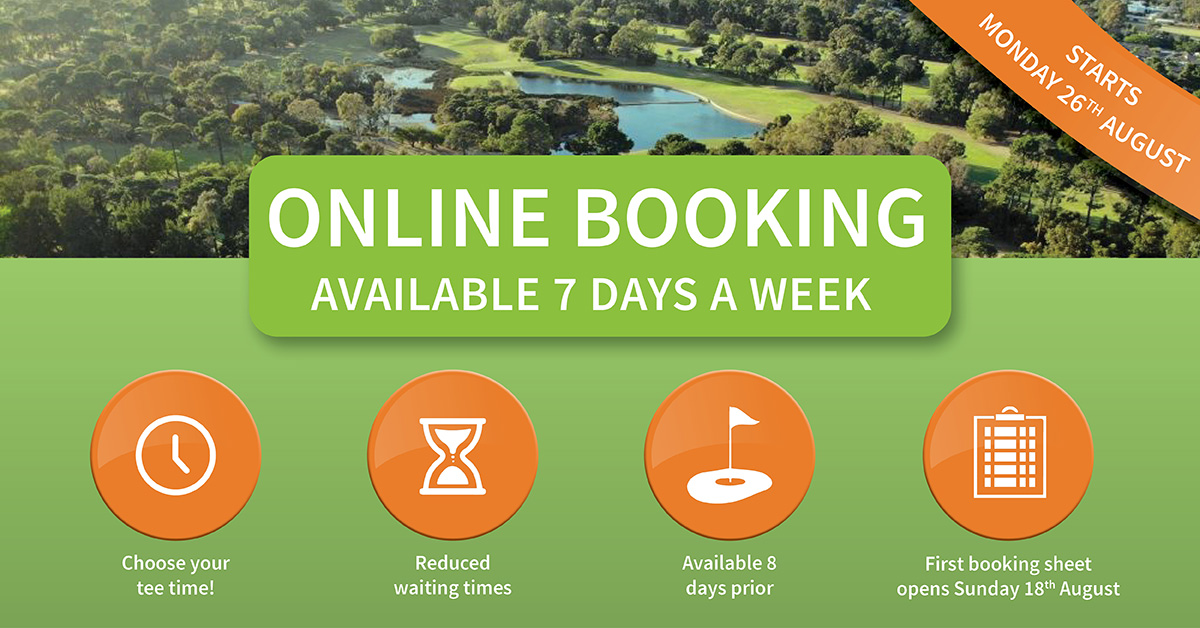 7 Day Online Booking Available Soon!
Posted on July 31, 2019
Book your golf online for every day of the week, available from 26 August 2019.
Booking sheets open 8 days prior (1st sheet opens Sun 18 August)
Book up to 8 players
No prepayment required
For more information see  Online Booking  or contact our team on (08) 9484 1666.