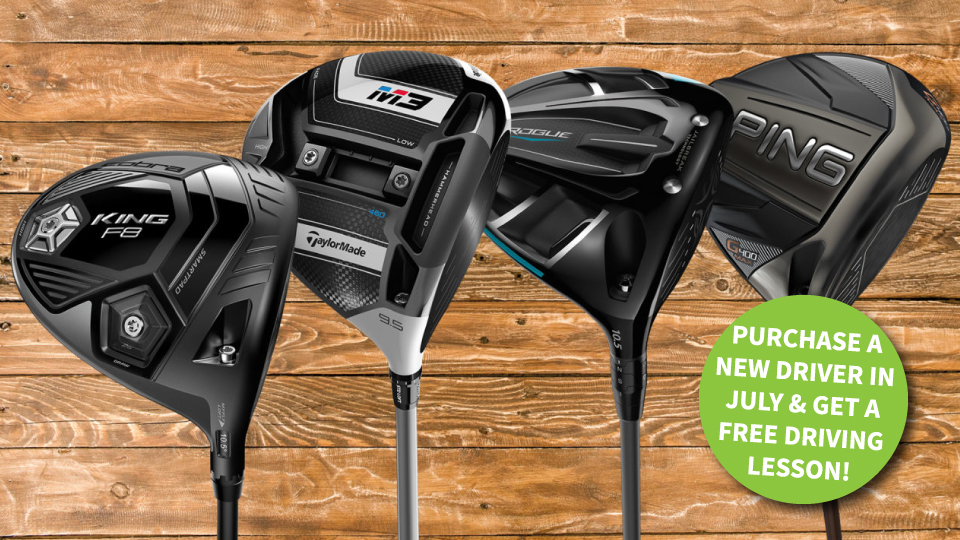 Take a long drive this July!
Posted on July 2, 2018
If you've been thinking about adding a new driver to you bag, we've got some great news!
Purchase a new driver at the Golf Shop during the month of July and receive a FREE driver clinic* with our very own PGA Coach Tony McSkimming. Plus, we've got some great deals on all floor stock, and we can even custom fit your new driver to your playing style and swing.
Get down and check out our range, purchase your new driver in store and benefit from Tony's expert tuition to get you that extra distance and better accuracy from the tee!
*Terms & conditions apply. Driver must be purchased from the Golf Shop at Collier Park Golf. Discounts and sale items available on floor stock only, no rainchecks available. Free driver clinic times and classes subject to availability.