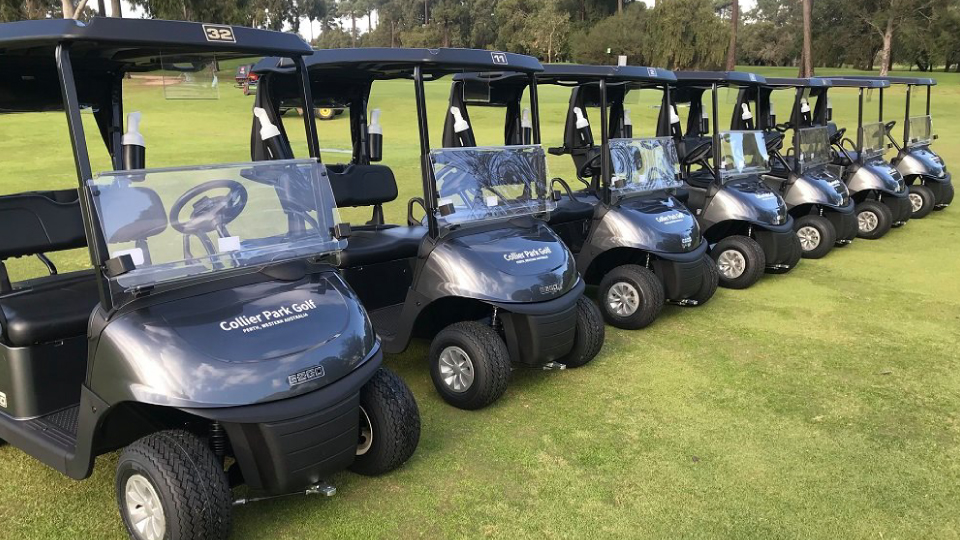 Our new wheels have arrived!
Posted on July 2, 2018
We are excited to announce the arrival of our brand new energy efficient golf car fleet!
We now have a fleet of 40 shiny, fully equipped carts with a heap of mod cons including:
USB phone charging points
Rain hoods to keep your gear dry
Plenty of storage
And the all important cup holders!
State of the art energy efficient lithium batteries keeping you going longer
On your next round why not travel around the course in style and absolute luxury!